Dental Bridges in Brick, NJ
Missing teeth can have a serious effect not only on your smile, but also on your oral health. Missing teeth can impact the alignment and integrity of your surrounding teeth, causing you further problems down the road. And missing teeth can also result in unwanted periodontal disease and decay. If you're missing teeth, come to Dr. Santo Trufolo DMD & Dr. Alex Shor DMD, a Brick, NJ dentist office that provides dental bridges to patients in need.
Dental bridges from Dr. Santo Trufolo DMD & Dr. Alex Shor DMD can fill in the gaps where teeth are missing while helping to preserve the structure of your remaining teeth and bite. Dental bridges help our Brick, NJ patients eat more comfortably and smile more confidently. And when you come to Dr. Santo Trufolo DMD & Dr. Alex Shor DMD for dental bridges, you'll benefit from our dedicated staff and gentle, individualized approach to restorative dentistry.
To find out more about dental bridges or to schedule an appointment, call Dr. Santo Trufolo DMD & Dr. Alex Shor DMD today.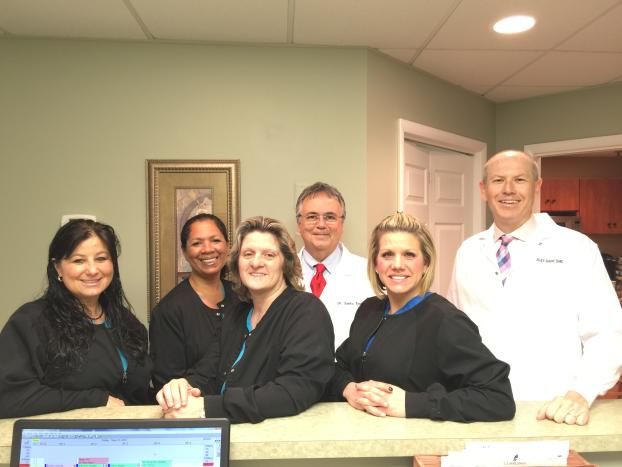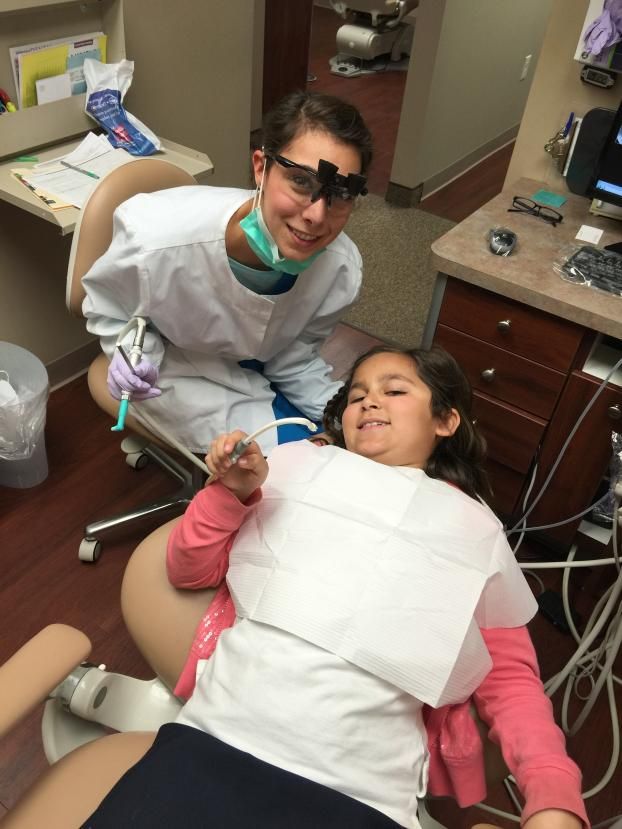 Dr. C and Barbara were AMAZING! I hate having needles, but Dr. C was gentle and I felt nothing. Both Dr. C and Barbara explain why they are doing something and actually show me what they are doing. I highly recommend this practice, especially if like me, you have anxiety going to the dentist. Great practice!

- Kimberly Lane-Downing. 6/16/2020

Bella Dental is top notch! Dr. Kavendek is great and makes dentist visits fun again. The staff kicks butt too. They have three locations in Holmdel, Oakhurst, and Brick, so no need to travel far for an appointment. I actually made my next appt in advance (I usually never do so).

- Donald Klimoski. 2/20/2020

The most amazing and down to Earth staff of all time. Dr. Kavendek did an amazing job on my teeth and really helped me feel at home along with her wonderful assistant Rosemary. Everyone is super experienced and extremely sociable! The front desk is extremely helpful and I find myself always happy when I'm in the office!

- Jaime Castrillon. 2/13/2020

The quality of care and excellent advice is top notch. I could not write enough words to properly describe the Pain free work that Dr. Cermenello did . I am very pleased with outcome of his skilled hands . And his staff is beyond awesome Lisa you Rock!!!. My visit was text book great service !!!!!!!

- Kevin Verduci. 1/11/2020

I originally hoped to go in for a single implant, to replace an old root canal which had failed years ago. Dr Greenstein did the surgery to remove the old tooth and try to make some bone grow back. Even this horrifying procedure was completely painless. I didn't even need the prescribed pain meds. I got a temporary "flipper" to give it all time to heal. When I returned, Dr Cermenello and Rosemary, who handled it all from here, took excellent care of me. They made a temporary bridge while the permanent one was made. These guys are not only good dentists, but great artists too. My wife couldn't tell which were my real teeth and which ones were the bridge. Amazing! Great results and NEVER any pain. The entire staff is friendly and as helpful as can be.

I've been searching for an amazing dentist for a while now, and yesterday I found just that coming here!! I was having a problem with my back tooth and was not expecting to have it taken care of day of. They got me in the day I called and as soon as I walked in, they were so awesome. Everyone was super friendly and made me feel comfortable. The dentist makes me quite nervous (which I'm sure most can relate). They were able to move the schedule around to fit me in that moment for a tooth extraction. I was amazed and so grateful. I 100%% recommend them, so fantastic!

- Chelsey stoner. 10/15/2019

The staff is amazing! Super friendly and always nice! I've always been terrified of the dentist and had bad experience but not with Dr. Shor. I have even recommended my father to go there because he's had bad experiences with dentist and refuse to go but he really likes Dr. Shor and his staff!

Dr. Shor's office recently helped me with a root canal. every step of the process went beyond my expectations. His reception staff was friendly and extremely helpful. They helped me understand my dental insurance policy and how I could make the best use of it. His dental hygenists were friendly and precise in their work. Dr. Shor himself also does great work. It is extremely helpful how thorough he is in his explanations of procedures, including the risks and the costs involved. It allows myself as the customer to make informed choices about my dental health.

I had a dental emergency and they fit me in within 2 hours. I am a VERY nervous patient and Dr. Kavendek and Jennifer could not have been kinder! They eased my fears as I had to have rather extensive surgery and did an outstanding job! Could not recommend more highly!

- Nancye Snyder. 6/23/2019

It has been about 5 years since I have gone to a dentist, as I have bad dental anxiety from previous dental procedures as a child/adolescent. I knew I had extensive work that needed to be done to my teeth and realized that it was time to overcome my fear and go back to the dentist. I was referred to Dr. Shor through a co-worker who had nothing but positive things to say. I decided to make an appointment and see for myself… From the cleanliness of the office and the dental rooms, to the friendly courteous nature of the staff, I slowly started to let my guard down. Dr. Shor was thorough with explaining my treatment plan, as well as very helpful in answering all my questions. He has instilled in me the importance of taking care of my teeth. Dr. Shor is not only very knowledgeable in his work, but he truly cares about his patients. Everyone in the office works together to ensure that you have a professional and comfortable experience from start to finish! My only regret is that I wasn't introduced to Dr. Shor earlier in life for my dental needs. For anyone looking for a knowledgeable, respectable, and friendly dentist, give Dr. Shor a try! I assure you won't be disappointed. I am proud to say I no longer suffer from dental anxiety! Thank you Dr. Shor for everything!! You're the best : )

- Vincenza Del-Console. 6/12/2019

I highly recommend Dr Shor and all of their staff for making my experience so comfortable. I had reached out to few other specialist but never felt comfortable with their consultations. Then a friend of a friend, Rosemary Aponte had reached out to me and set up an appointment with her office. I am so glad that she did. I would highly recommend their services to anyone needing minor to major dental work. Thank you! 😊

I am deathly afraid of dentists, but when I broke a tooth, I had to go and get it fixed. I didn't have a local dentist, and found this practice on the internet. Reading the reviews is what prompted me to give them a call. Boy am I glad I did! Dr.Trufolo, Lisa, Debbie and Amy soothed my fears, and made me feel so warm and comfortable as soon as I walked in the door. They made me feel like they'd known me for a long time. I am no longer afraid of the dentist. If you need a dentist I recommend this group. I would give this one 10 stars if they'd let me!

- Kathy Monahan. 1/13/2019

MY FEAR OF THE DENTIST IS GONE!!! I usually get, RoseMarie, & Dr. Trufalo, & they're a GREAT team! From the beginning, they knew I was nervous, & did everything they could to make sure I was comfortable, & relaxed. Now when I go there, I feel like I'm visiting a friend. The rest of his staff seems very nice too. My husband, & children also go to him, & we all would highly recommend & refer him to anyone that asks us!

- THERESA PANARRA-DADEY. 0/31/2019

Dr. Shor and his staff were extremely friendly, knowledgeable and capable. I entered the office with a great deal of trepidation due to unfavorable experiences with some of my past dentists. I received a great deal of assurances that everything would be fine from Lisa, who was assisting the doctor. She and Dr. Shor with their calm manner and constant attentiveness helped put me at ease. My visit truly was memorable.

- Patricia Dolcimascolo. 9/14/2018

I found Dr. Shor's dental establishment by accident, I was in tremendous pain as my regular dentist was on vacation. Thought I might be able to hold on until he returned, then Saturday evening at 2 A.M I was in incredible agony. I looked on the net under emergency dental surgery in Brick and Dr. Shor came up. Going to a new dentist can be a very uneasy and tense situation. I called and left a message at 2.30 a.m. then sent a request for a Saturday appointment which is extremely rare. To my surprise, Dr. Shor called me the very next morning at 7.30 a.m. and asked me what the problem was. I briefly explained to the Dr. my situation as he said don't worry Ken meet me at my office at 8.45 and we will get you out of pain. I was completely in shock! Upon my arrival I met the secretary Amy, she was so nice accommodating, professional courteous and efficient. After filling out the paperwork they brought me inside where the Dr.'s assistant Lisa greeted me. Lisa is one of a kind, friendly, understanding and considerate as she put me at ease immediately. A true professional then proceeded to take me for a series of x-rays. Then Dr. Shor came in and spent a lot of time asking me about my medical history as I knew right then and there this Doctor is excellent. He is methodical and meticulous as he assured me everything is going to be fine just relax Ken. He numbed my mouth and proceeded to extract my tooth with a feather-light touch. I felt absolutely nothing and this was a wisdom tooth! I cannot say enough about this dental establishment. Dr. Shor is a brilliant dentist! He has performed several more oral surgeries on me since our meeting with the same outstanding results! Thanks a million, Dr. Shor and to the magnificent staff of extraordinary professionals in your office. Ken Riccio

- Ken Riccio poems. 9/3/2018

I have been visiting Dr. Shor and Dr. Trufolo since I was a young girl. When I was small they made sure to make going to the dentist less frightening. They work hard to teach their patients from a young age the importance of taking care of their teeth. I now visit them twice a year for cleanings and they never forget my name or fail to ask how I am doing. It is an extremely welcoming and caring office that I love visiting.

- katt brannick. 6/10/2018

My family and I have been going to Dr. Trufolo for many, many years. I can't recall how old my daughter was, and the only reason she doesn't go to him is 'cause she lives out of state. The story that most sticks to my memory is the first time Dr. Trufolo saw my son, he was 9-10. I was apprehensive, I didn't know if my son would sit still. I asked Dr. Trufolo if he could see my son and he told me to bring him in. When my son was called in I waited out in the waiting room. Well... I could hear my son talking, a regular chatter box, some laughter, and the rest is ... History. My son is now 24 yrs old. Dr. Trufolo watched my children grow up. The entire staff are amazing, professional, and kind people. I would, and do, recommend Dr. Trufolo to anyone that wishes to get the best dental care.

- Gertrudis Rivera. 5/21/2018

Today Dr Shor completed the restoration on my top teeth. I have to say the final result exceeded any expectation I had. My front teeth were literally destroyed from years of grinding. They were discolored, worn down, and were starting to affect my self esteem when I looked in the mirror. Throughout the process Dr Shor spent an incredible amount of time planning the best approach to my restoration. He is truly a perfectionist, and was committed to providing me with a beautiful cosmetic outcome as well as strong, functional teeth that would last. I was very impressed with the fact that Dr Shor knew I was apprehensive about committing to the procedure and assured me that he would guarantee I would be happy with my new smile. He took the time to explain, and reexplain the procedure, and provided me with examples of restorations he had previously completed. His assistant Lisa was amazing as well. She was friendly, reassuring, and took the time to really make sure I was happy with the selection of the color of the teeth. The procedure really was painless. Dr Shor was very gentle, and Lisa went out of her way to make sure I was content and comfortable in the chair. The front desk staff is also really friendly and efficient. They worked with my insurance company and provided me with an itemized bill that reflected my portion of the payment. Everything was straight forward and concise. There were no surprises. Shortly after leaving the office this morning with my new and improved teeth, I went shopping. I was thrilled when the cashier at the checkout line told me that I had a sensational smile. Thank you Dr Shor for the personalized care and your expertise in cosmetic dentistry. I really appreciate everything you did to make me happy.

- Chris Auriemma. 5/6/2018

Wonderful dentist and staff. Dr Shor and staff worked with me to come up with a short and long term plan that worked both financially and within my busy schedule. Between raising children and dealing with other medical issues Dr and staff were understanding and caring. Entire staff is extremely knowledgeable and answered all questions and made me feel relaxed and comfortable. Dr Shor is gentle, personable, and works diligently with staff to ensure patients comfort and success.

- Kevin Mccahill. 2/21/2018

I cracked half my tooth on a Friday after 5 pm. I found Dr. Shor's practice under emergency dentist in my area. I was suprised and relieved that Dr. Shor called me right back, within a matter of minutes and setup a visit on a Saturday that he typically didn't work and was not only professional and kind, but he explained the reason for my fractured tooth and took care of it in the most gentle manner. I had no post pain and am relieved that I don't have to go to work with a cracked tooth. I highly recommend Dr. Shor (and Lisa, too) and his staff for their professionalism and for taking time out of their lives to assist me.

- Cynthya McCann. 1/19/2018

In Brick from Ct.for work when boom!! Toothache from He..! Called Dr.Shor,They had me in within 2 hrs.Debbie at the desk was super,and Rosemary was so friendly and attentive explaining everything,as for Dr.Liz totally Awesome!!! She had my "STUBBORN"tooth extracted in no time making sure all along that I was feeling no pain!! And on top of all that they went above and beyond and did me a solid with the invoice! Let's just say Amazing Service!!!
Mon: 9:00am - 6:00pm
Tue: 9:00am - 6:00pm
Wed: 9:00am - 6:00pm
Thur: 9:00am - 6:00pm
Fri: 9:00am - 5:00pm
Sat: 8:00am - 1:00pm
Sun: By appointment